With the holiday season coming, it may be challenging to find the perfect gift. Most of all, we are totally bored of typical Christmas gifts, such as calendar or diary for next year, gift card, chocolate and socks. Are you looking for special holiday gift ideas? Then, why don't you finish this year with green items? You can add these eco-friendly gift ideas to your shopping list. They will make your holiday more perfect and the world greener.
Eco-friendly Christmas tree
(Image source: Good House Keeping)
Do you know how to pick the best and greenest Christmas tree? Real or artificial? Living or organic? Most artificial Christmas trees are made in China, typically from oil-derived, pollution-releasing polyvinyl chloride (PVC). A number have been found to contain lead. Once finally disposed of, artificial trees will last for centuries in landfills. These days, roughly 70% of Americans choose artificial. According to many environmentalists, the greenest option for Christmas is a living, plantable "bulb" tree. Inside, the tree can wear ornaments and garland, and after Christmas it can be transplanted outdoors. You'll be adding to the planet's lungs and fighting global warming, as well as providing wildlife habitat. If you live in an apartment, or don't have room in your yard for an evergreen, see if you can donate it to someplace in your community. Give plants to your adorable family member or friends, instead of disposable Christmas trees.
Gluten-free Christmas Cookies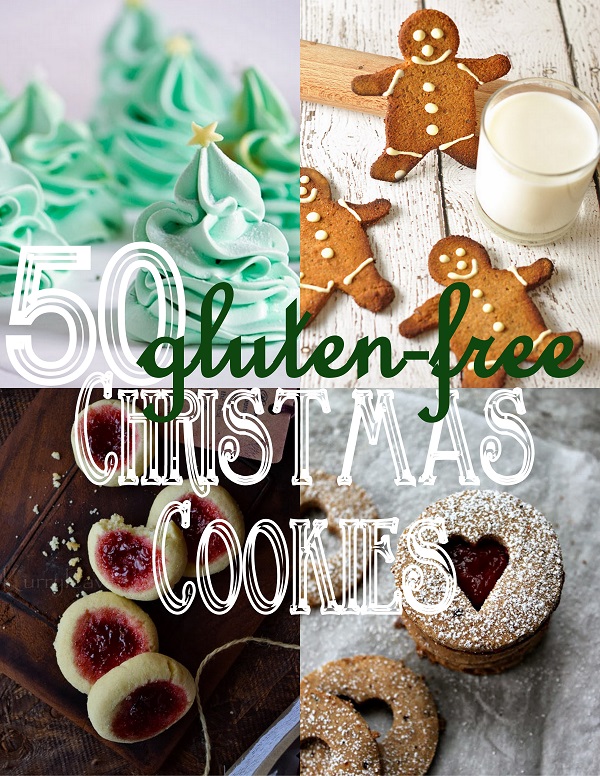 (Image source: The roasted root)
Even though we are talking about eco-friendly holiday gift idea, we cannot say holiday without cakes and whatever sweets. They are always good to holiday season. This time, how about baking gluten-free Christmas cookies or dessert? If you search on Pinterest, you can get tons of gluten free Christmas recipes.
Here is one of them: http://www.pinterest.com/faveglutenfree/gluten-free-christmas-recipes/
Recycled Paper Christmas Cards
Each Christmas season, more than 2 billion cards are mailed wiping out 300,000 trees in U.S. alone. This year instead of sending normal cards, send a recycled Christmas card to your loved ones and help save the environment. (Image source: The Good thing by Jillee )
Eco-bags
According to Recycle Works, waste per household increases by 25% between Thanksgiving and Christmas. Americans throw away 4 million tons of gift wrapping and shopping bags annually, buy 2.65 billion holiday cards, and spend an average of $800 per person on gifts. How about giving your presents with eco-bags instead of wrapping or unnecessary shopping bags. Eco-bags can be not only eco-friendly gift item but also excellent shopping bags.
Plant-Me-Pets
Are you looking for some stocking stuffers that won't go to waste the minute holidays are over? Tree Hugger writes that "crappy Christmas presents are literally ruining the planet" and within a year, around half of the gifts received can be found in the trash. But there is a gift that you can throw into the ground and not so feel so bad about it. Plant-Me-Pets is an award-winning, eco-friendly 'toy' that has melon, tomato or pumpkin seeds for eyes. So, once you're done with it, stuff its head into the ground and watch it grow into a plant. Handmade in Spain of biodegradable latex, the pet even comes in a reusable cardboard package. It will make your gardening fun.
DIY Christmas Ornaments
(Image source: Wonderful DIY)
If you're feeling crafty heading into the holiday season, DIY gifts can be a great way to recycle household items lying around that may otherwise end up in a landfill. It could also save you some cash. If you want to create something interesting and sweet for the Christmas holiday, try these cute Christmas ornaments for your home or give as gifts. Here is one of them: http://wonderfuldiy.com/20-wonderful-diy-felt-ornaments-for-christmas/#
Donation
The most beautiful thing in holiday will be giving others, briefly donation. For the person who has everything, why not make a donation to an organization that is working towards a healthy planet? It will make your holiday warmer and more eco-friendly. (Image source:At workwa )
Source:
http://www.huffingtonpost.com/2011/12/01/christmas-gift-ideas-2011-green_n_1110122.html
http://philadelphia.cbslocal.com/2014/12/15/green-gifts-how-to-make-the-holidays-eco-friendly/
http://www.huffingtonpost.com/2012/12/06/green-gift-guide-2012_n_2231073.html
http://www.goodhousekeeping.com/holidays/christmas-ideas/christmas-trees-picking-greenest-options#slide-2
http://birdsnestfoundation.com/wp-content/uploads/BNF-LOGO-SMALL1.png
0
0
William B. Macaulay
http://birdsnestfoundation.com/wp-content/uploads/BNF-LOGO-SMALL1.png
William B. Macaulay
2014-12-16 21:26:27
2018-01-12 19:02:01
Eco-friendly Holiday Gift Ideas: How to make your holiday greener